I made this poster for my sister-in-law, Bricken. For part of her master's degree program she is doing a project called, "The Great Tap Water Challenge".
The idea is quite simple, stop using plastic, disposable bottles or cups to hold your beverages.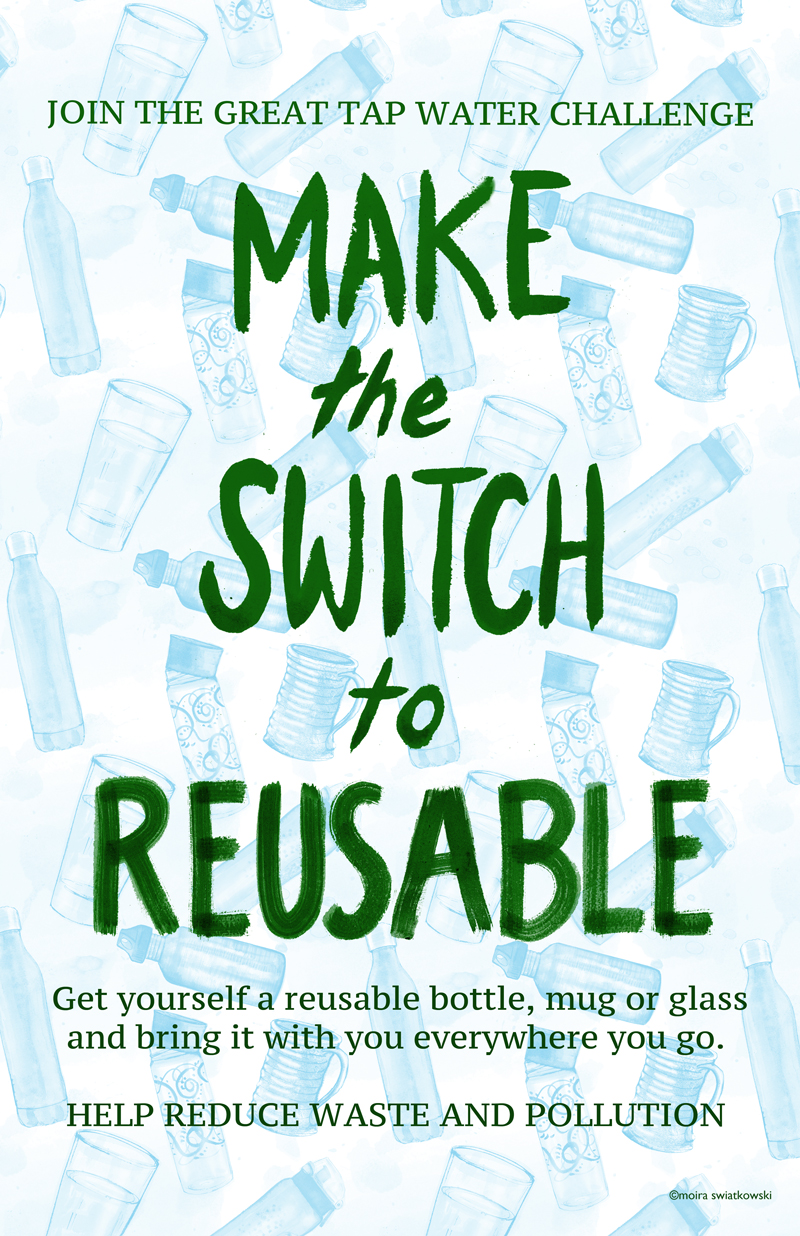 My family has a case of bottled water that sits on our back porch that can be grabbed on the way out the door for sports, road trips and dance class. It is very convenient when we don't have time to find, clean or fill the reusable water bottles.
This winter, when Bricken told me about the Great Tap Water Challenge, that case of water was frozen solid with a couple of inches of snow on it. This was perfect timing for our family to make the switch. We decided to leave the frozen bottles alone and make a new habit to switch to reusable.
What seemed like a big inconvenience has been no big deal at all. We all have easy to wash and handle containers that suit our styles and activities. My husband has a large stainless steel one that is perfect for a construction job site. Mine is made of glass since I use it mostly in the art studio or car. My daughter has a fashionable, lightweight bottle which fits nicely into her dance bag. My son has a sturdy one with a handle that matches his bat bag.
And if we do forget our bottle we look for a bubbler (drinking fountain) or a vendor that will give us a paper cup of tap water. So far, no one has gone thirsty.
If you want to join in, you can go to the Facebook event page.
https://www.facebook.com/events/779844532109918/
…or you can just do it on your own. Do it for a month. See how it goes.
And if you don't think you can give up your bottled water, please recycle.