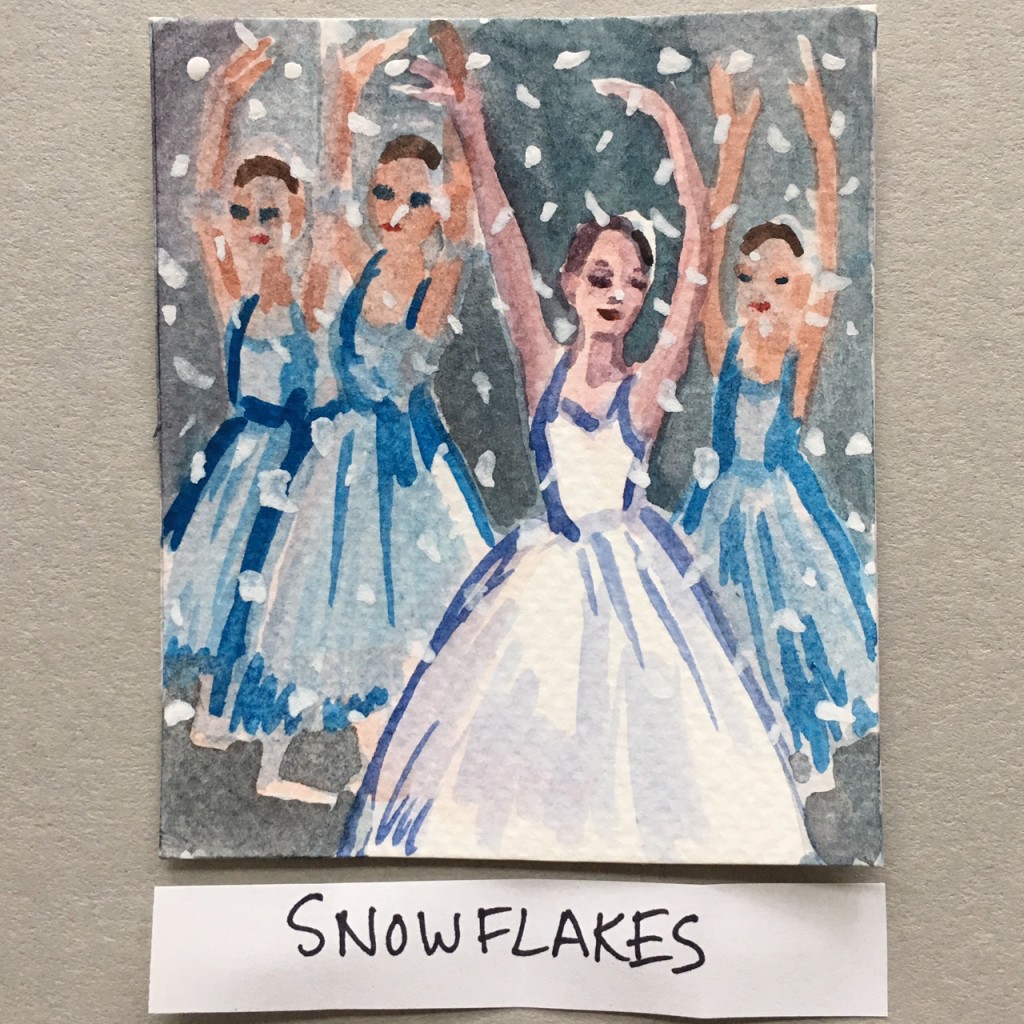 We haven't seen any real snowflakes at our house yet. But I have been in the holiday spirit because I have been working on pictures inspired by the Nutcracker Ballet.
My mini sketches that I paint every morning have been characters from the famous ballet.
I also have been working on a picture book idea about a little ballerina's first performance. I am using one of the images from that story for my next promotional postcard. Here is a sneak peak.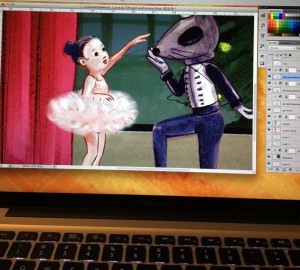 If you are not already on my mailing list and you want me to send you a postcard let me know. Tell me your address at moiraswiatkowski@gmail.com .
A couple of picture book authors I know, Debbi Ohi and Josh Funk wrote blog posts about how you can support an author besides buying the book. So I was inspired to make my own list of ways you can support me in case you are not in a position to publish my book or to hire me as an illustrator.
Number One: Buy Some Merch.
I have items for sale that are either handmade or print-on-demand from four online retailers.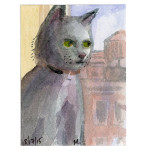 My Etsy shop has original watercolors and pen and ink drawings on paper. https://www.etsy.com/shop/atlanticmo?ref=l2-shopheader-name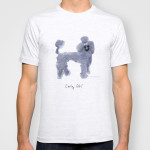 My Society6 shop has quality prints as well as other merchandise such as fun t-shirts, tote bags, mugs and leggings. https://society6.com/atlanticmo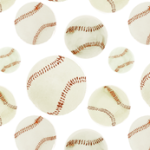 My Spoonflower shop is for my pattern work which is available as fabric, wallpaper or gift wrap. http://www.spoonflower.com/profiles/atlanticmoira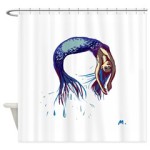 OK, the main reason to go to my CafePress shop is for the Breaching Mermaid Shower Curtain. http://www.cafepress.com/atlanticmo
On demand printing requires a couple of more days to receive since they aren't sitting ready to go in a warehouse so keep that in mind if you are holiday shopping.
Number Two: Share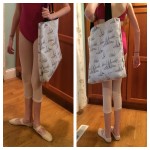 If you do buy something, please take a photo and share it on social media or send it to me to share. I love to see that stuff out in the world.
I also appreciate it when you share links to my shops, website, blog posts and pictures.
Pinning something to Pinterest from my website or shops is also greatly appreciated.
Number Three: A Kind Word …or Heart or Thumbs Up
I do truly appreciate all of your encouragement whether it is in private or on social media. I mostly talk to myself up here in the art studio and those little bits of encouragement from my friends goes a long way.
Now I will pirouette my way back to the drawing board.
xo
Moira