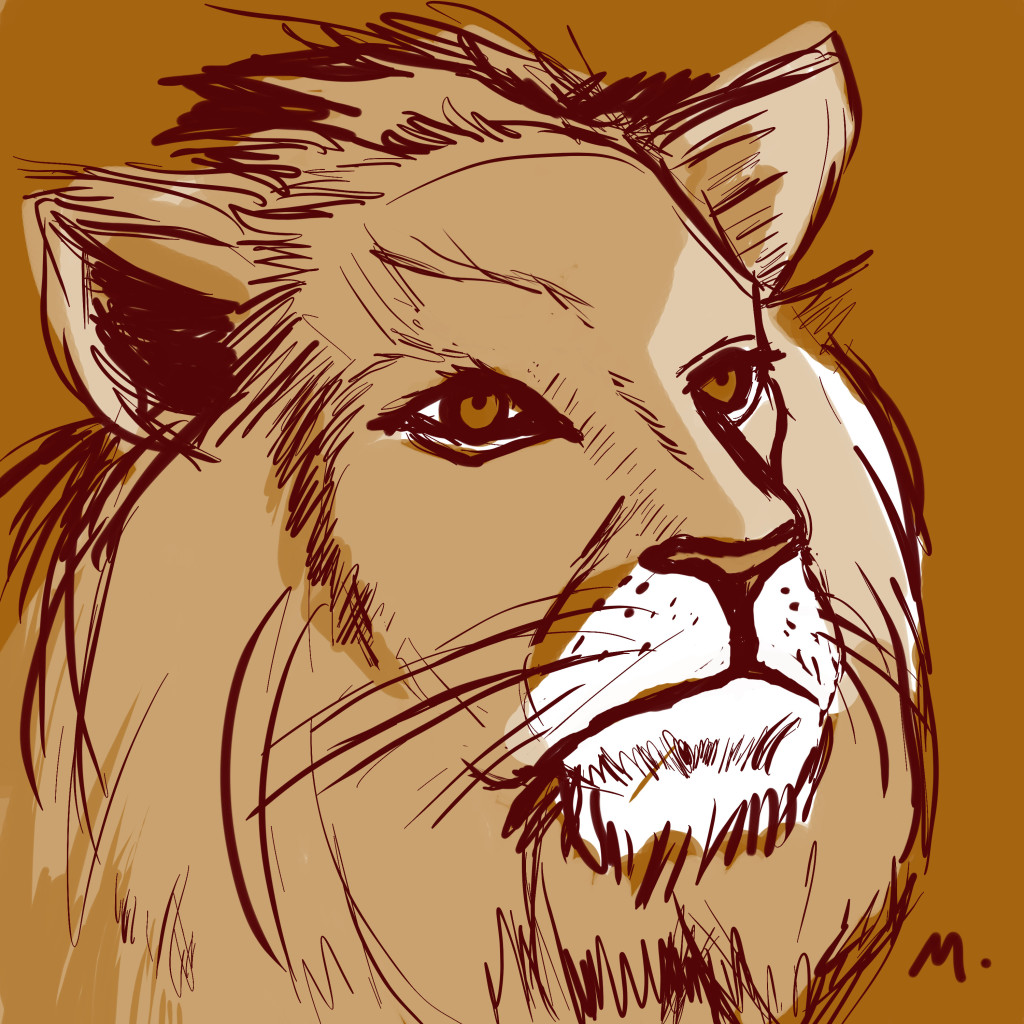 The other night the family and I watched the movie, "African Cats".
I was mesmerized. Watching it at home made me wish I had seen it on the big screen.
The storyline was OK, but what really captured my attention was the beauty and majesty of these creatures that are so foreign to our modern, urban lives.
I had the big cats on my mind when I saw that this week's Illustration Friday's topic of the week was, "whiskers".
Woo hoo, now I had an excuse to draw a lion this morning.
This in turn gives me an excuse to let you know about the African Wildlife Foundation, an organization that works with the people of Africa to protect and preserve it's beautiful and unique wildlife.
To make a donation to AWF, click the link below.
http://www.awf.org/section/engaging_you/donate