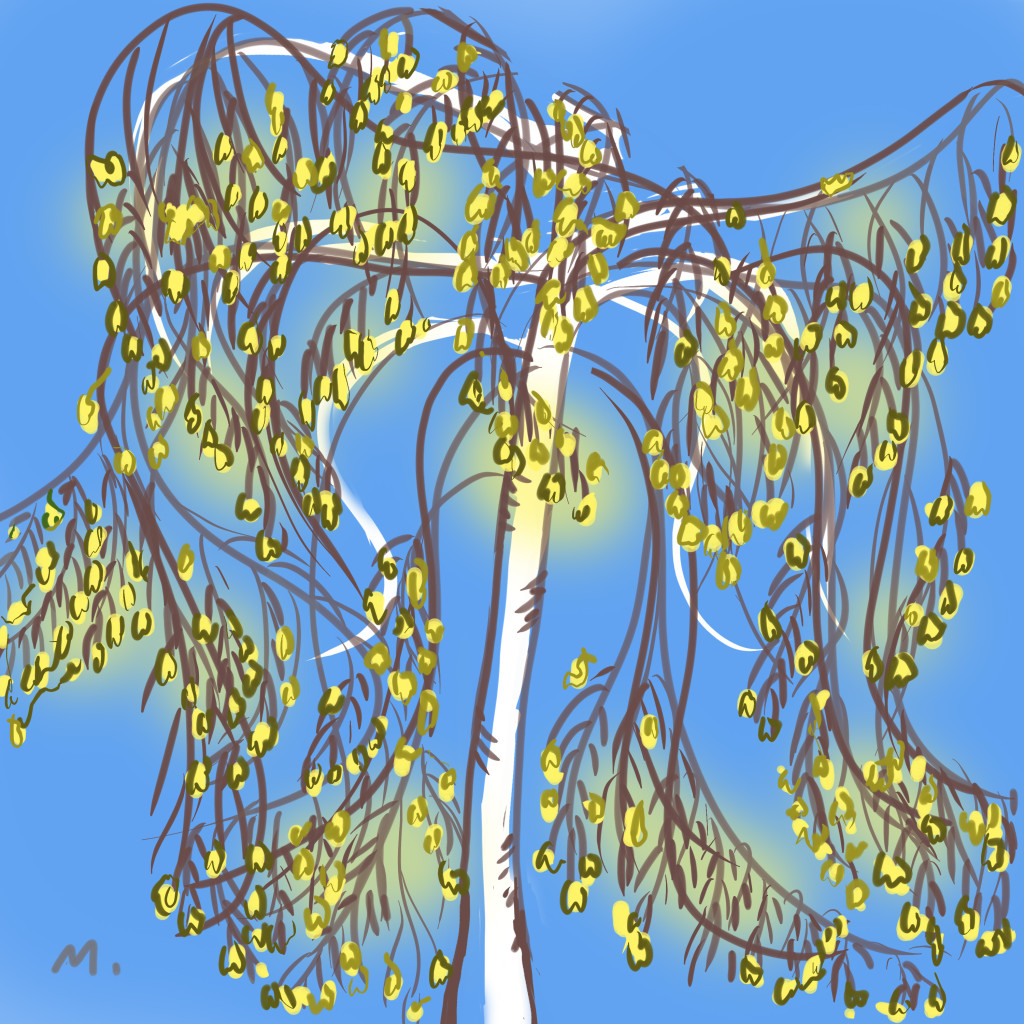 Two summers ago I got a phone call with the terrible news that a woman I knew had been struck and killed by a car while walking home one night.
This news was devastating and heartbreaking.
I remember hanging up the phone as I started to process the idea that she could be gone just like that.
A loss of a young mother, sister, daughter and friend in our small community sends a ripple throughout our little world. I could almost see the concentric waves of emotion emanating from her house on the other side of town.
While I was trying to process the information I looked out the window and saw my daughter sitting under the shade of our small, weeping birch tree in the front yard.
She didn't look too happy.
I had one thought.
Go sit with her.
I parted the branches like a curtain and asked my eight year old girl if I could join her. She nodded. I don't think we talked much. We just hung out there until she felt better.
I don't know how long we sat there but when I came out from the shade of the tree I felt different.
I felt like I could feel everything.
I felt like I could have counted every cell in my body, every blade of grass beneath my feet. I had a feeling of being fluid in the world as if the air and the street and the sky and my house and myself were all one fluid thing. I could see and hear and feel everything.
You would think this would have been a shock to feel this way. Freaking out and worrying about my sanity might have seemed like natural reaction, but it wasn't.
I felt very peaceful. Calm.
I expected the feeling to be fleeting but it lasted for days.
By the second or third day I started to wonder if this is what people meant by a higher consciousness.  That's how I felt, more conscious.
I was higher than my usual feelings of tiredness, happiness, sadness and anxiety. I felt above them.
All the while I was able to do my usual routine of taking care of my family and going to work. I don't think anyone noticed the difference.
By about the sixth day the feeling had floated away as gently as it had arrived.
Instead of being disappointed that the feeling was gone, I was grateful that it lasted as long as it did. I know some people live their whole lives without feeling like that for a moment nevermind for days.
I took it as a gift.
Thank you, Sophie.