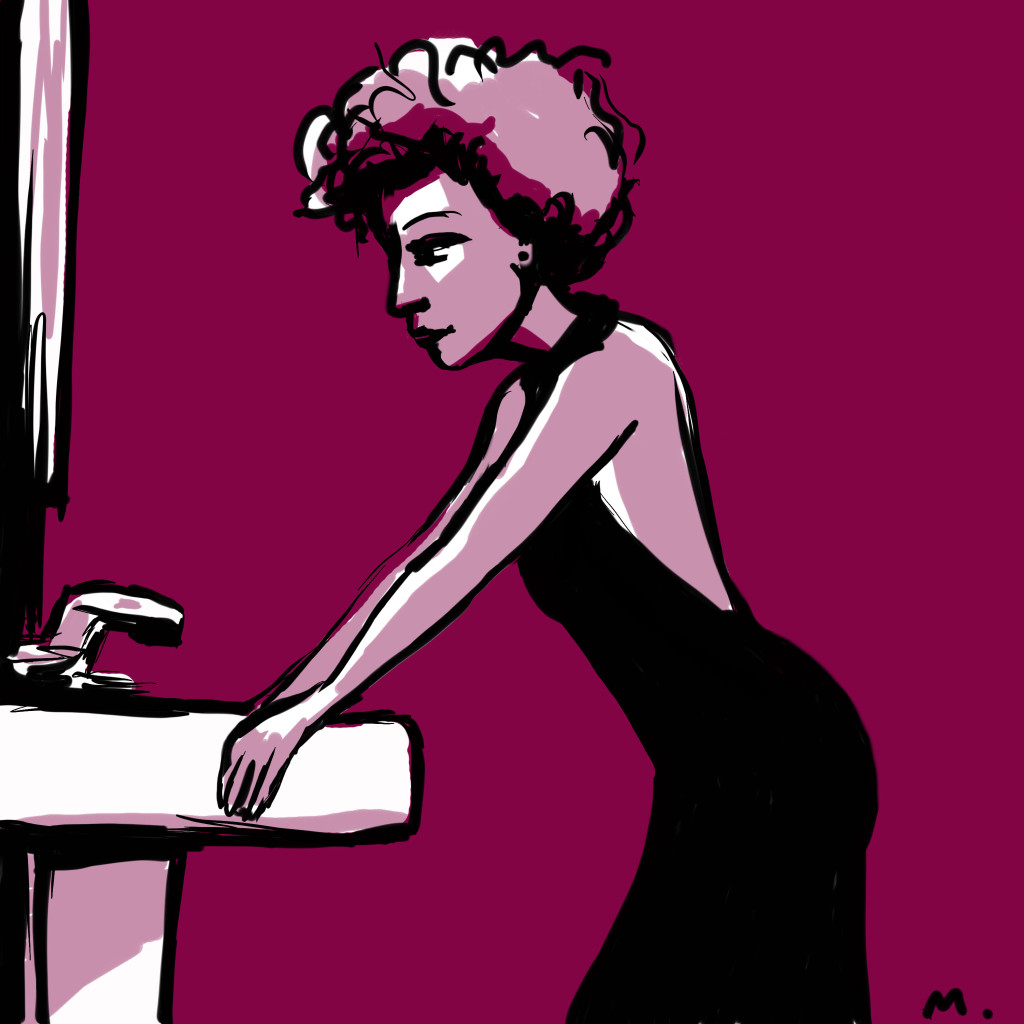 I often spend my evenings in the art studio, rarely on a Saturday.
Tonight my husband has taken the kids to dinner and a movie while I am getting my studio time since Monday is a holiday and I'll be hangin' with them all day.
I'm going to post this tonight rather than wait 'til Tuesday when everyone is back at their desks.
If you are staying in tonight, "Cheers". This one's for you.